At a time when work from home was the focus, screen sharing has become a must in every video conferencing app. Given the importance of this feature to collaboration and presentation, it has been endorsed by most video conferencing services like Zoom, Microsoft Teams, and Google Meet for the longest time. Better later than never, Apple's FaceTime video call service also comes with seamless SharePlay (so you can share movies, TV shows, and music with friends) and screen sharing features. That means you can now share your screen using FaceTime on Mac for better collaboration. Now let me show you how screen sharing works in FaceTime on macOS Monterey.
Share your screen with FaceTime on Mac (December 2021)
Before you begin, be sure to check the requirements to avoid any hardware or software incompatibilities while using this nifty new FaceTime feature.
How does screen sharing work in FaceTime on Mac and what are the requirements?
Screen sharing in FaceTime on macOS Monterey works much the same as it is on iOS 15 and iPadOS 15. Once you've initiated a FaceTime call, you'll need to click the screen share icon to share your screen with others on the call.
As for the requirements, your Apple devices must be running macOS 12.1, iOS 15.1 or higher, and iPadOS 15.1 or higher. It is worth noting that the devices of all participants must also be equipped with the supported operating systems, and not just the host.
Can you use FaceTime Share Screen with Android or Windows users?
Unfortunately, there is no way to share your screen with Android or Windows users on a FaceTime call. Call it Apple's age-old trick of keeping notable features exclusive to Apple device users, or a strategy to entice non-Apple device users to switch. Even though you can now use Apple FaceTime on Android and Windows devices, you have to live with this harsh reality – for better or for worse.
The Facetime functionality is rather limited on Android and Windows devices. Be more precise Non-Apple device users can only participate in one FaceTime call (Audio / video) via a link. Forget about generating a FaceTime call link. You can't even participate in screen-sharing or SharePlay-enabled calls. What if that non-Apple device owner is a loved one or close friend? Wouldn't you feel left out of your movie night or the exciting SharePlay virtual watch party? Sure they would.
A lightweight FaceTime web app with all the basic functionality could have been a better option. It would have provided a great experience not only for the end user, but also for Apple's efforts to establish its video calling app as a compelling alternative to Zoom or Google Meet. While the rest of the world is making a point of connecting lives during the pandemic, FaceTime seems more disconnected than ever. Hopefully Apple will listen to user feedback and fix it sooner rather than later.
Turn on and use Screen Sharing in FaceTime on macOS Monterey
1. First, launch the FaceTime app on your Mac.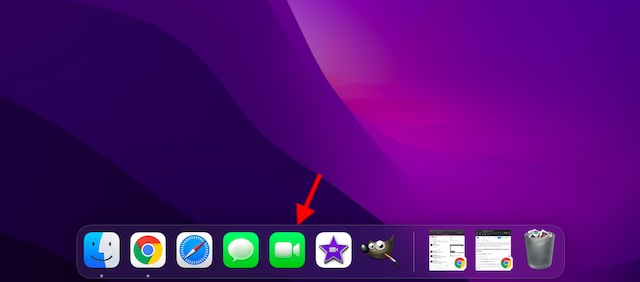 2. Now click on "New FaceTime" and add the contact you want to share your screen with. Then click on "FaceTime"Button to initiate a video call. Alternatively, you can Select a recent contact to start a call.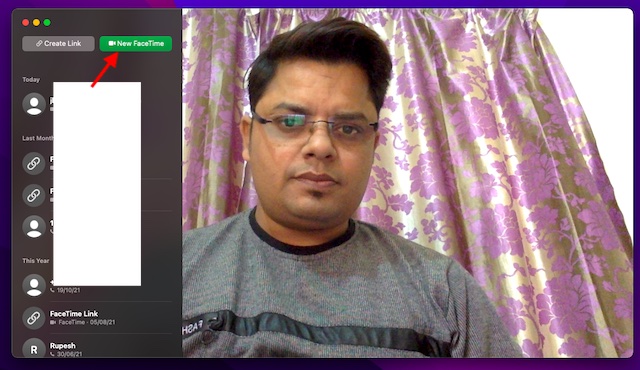 3. Once the call is connected, click on "SharePlay"Icon in the FaceTime controls overlay. The SharePlay icon is located between the video and end call buttons.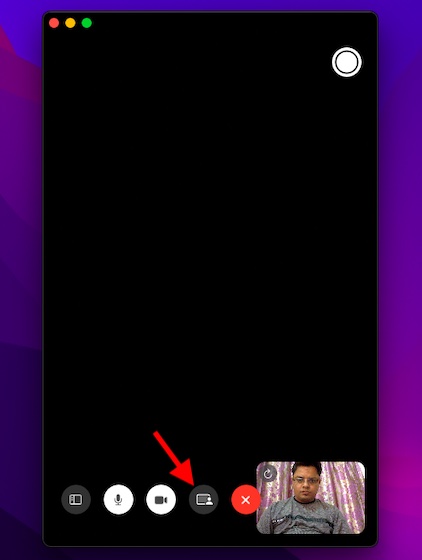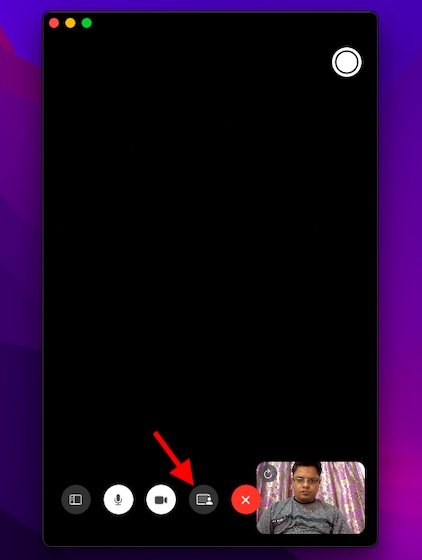 4. Now you will be given two options in the drop down menu on the FaceTime menu bar.
Window: Select it to share a specific window or app with others on the FaceTime call.
Screen: Select it to share your entire Mac screen with the users on the FaceTime call.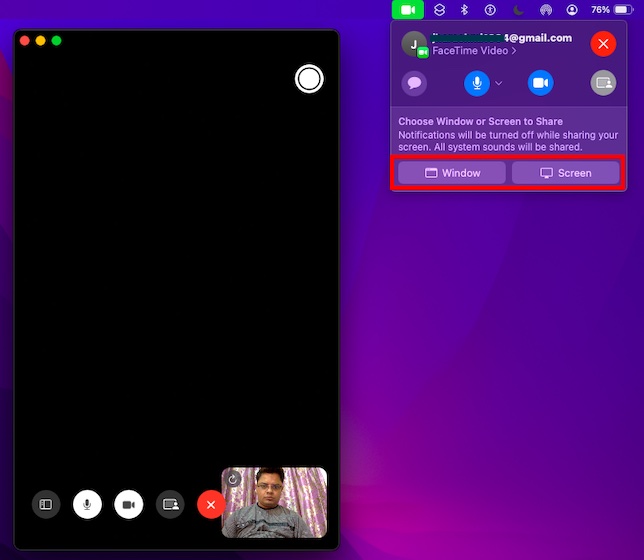 5. Select the option you want from the drop-down menu under the "Select a window or screen to share" option, and you're done. If you choose the Window option, you must Select a specific window from the apps open in the background.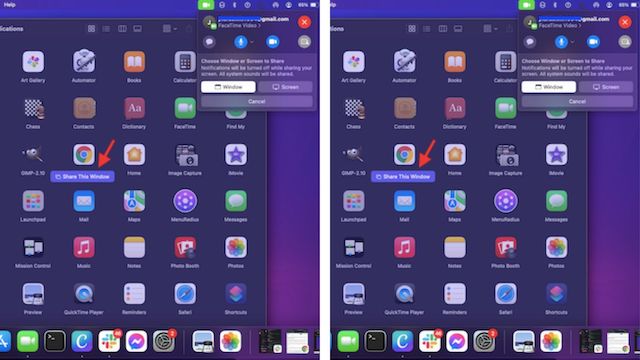 Note that you may be prompted to click "Share this window / Share this screen"Confirmation options to begin broadcasting your screen as shown in the screenshot above."
How to change the shared window in FaceTime on Mac
In particular, FaceTime also allows you to easily change the shared window. Simply hover the mouse pointer over the thumbnail of the currently shared window in the menu on the FaceTime menu bar. Then click on "Change shared window"In the" Currently released window "section. Then click on the window that you want to share.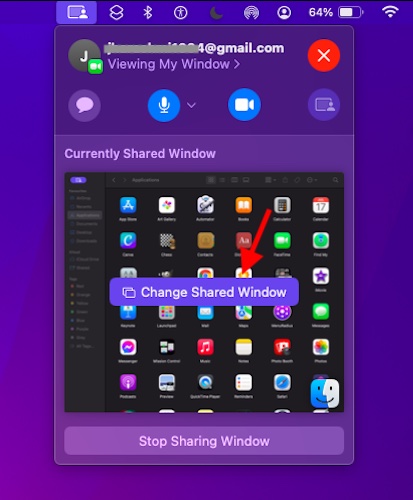 How to stop sharing windows or screens in FaceTime on Mac
It's pretty easy to stop sharing your screen in FaceTime on macOS Monterey. To do this, all you have to do is click the "Stop sharing the window / screen"Button in the drop-down FaceTime menu bar.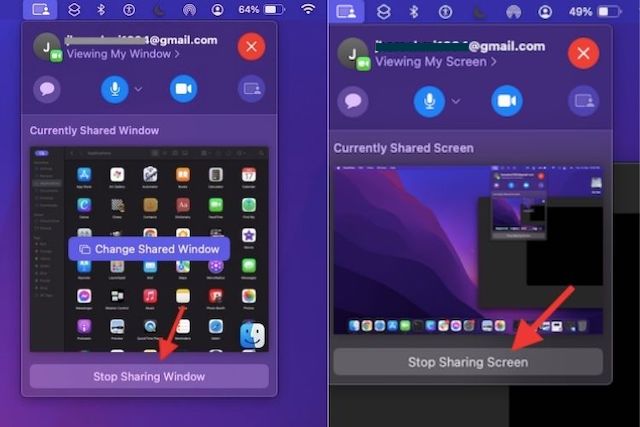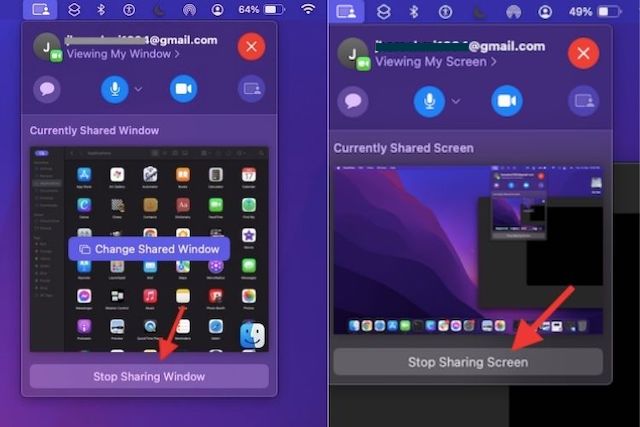 Learn how to use Screen Share in FaceTime on Mac
That concludes our guide to using the Screen Share feature in FaceTime on macOS 12 Monterey. While there's no denying that FaceTime has always been feature-rich and easy to use, the inclusion of a native screen sharing feature has made Apple's video calling app more powerful. My only concern is that Apple is limiting this cool new feature to Apple device owners, leaving Android and Windows users to miss the fun. What do you think of the redesigned Facetime app and its screen sharing feature? Let me know what you think in the comments section below.