Since the release of Android 9, recording calls on Android has become much more difficult due to various API limitations. However, there are many Android call recording apps on the Play Store that use tricky workarounds to eavesdrop on a conversation. We have compiled a list of such apps that support call recording on Android 9 and 10. Some apps use access permissions while others ask for root permissions. But you don't have to go that far in this guide because Truecaller introduced a nice call recording feature that works well and is available for free. So what are we waiting for? Let's go ahead and learn how to use Truecaller to record calls on Android.
Record calls on Android with Truecaller (2022)
We have included the step-by-step guide on how to record calls on Android using Truecaller in this guide. We have also explained whether or not you are allowed to record calls in different countries around the world. Finally, we shared our personal experiences with Truecaller's call recording feature on various Android smartphones. You can go to any section of your choice using the table below.
Are you allowed to record calls in your country?
Calls are recorded and monitored in some countries. Depending on where you live, you may need to obtain consent or inform the user before recording the call. In some countries, call recording is not allowed at all.
For example, some US states require two-party consentwhich means that both the caller and the recipient need to know that the call is being recorded. In other states, only one party needs to be aware of the record.
In India, the Indian Telegraph Act of 1885 prohibits anyone from overhearing a conversation except by the central or state government and through some process established by law. However, there are numerous apps that have call recording support and recently Google released its native dialer app in India with the call recording feature. That said Google Dialer will inform the user before you record what is legally good.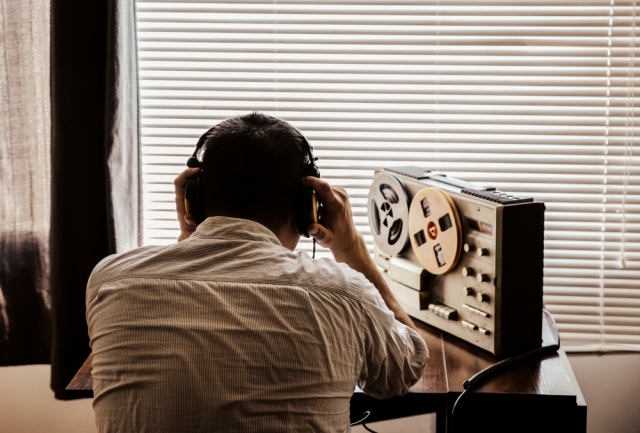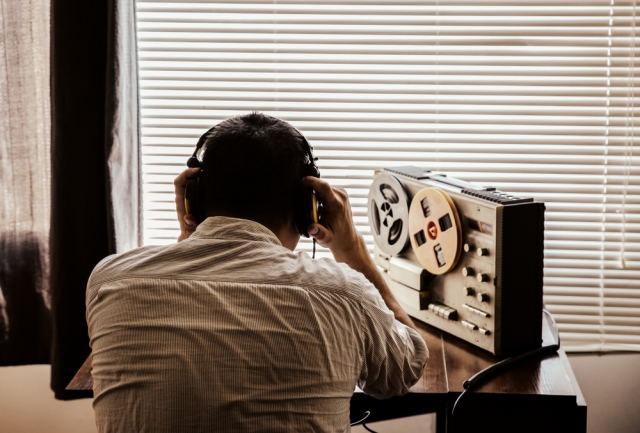 However, users in India don't like this broadcast feature and want a call recording option without notifying the user. And this is where Truecaller's new call recording feature looks promising Alternative to Google Dialer as it does not inform the user. However, Truecaller places the responsibility for obtaining consent directly on the caller. And Truecaller says that It will not be held responsible for any responsibility arising from the use of this function [call recording].
In summary, if you want to record calls with Truecaller, you need to inform the user before you record the call. To learn more about call recording laws in. to experience other countries, you can go to this Wikipedia article.
Set up call recording with Truecaller on your Android phone
1. Go first and update Truecaller to the latest version. If you don't have the app, you can Install Truecaller (Free, offers in-app purchases) from the Play Store. I'm using version 12.2.6 and I have call recording enabled on Truecaller.
2. Next, tap on the hamburger menu in the top left corner and you will find the "Call recordings"Option here. Select it and tap Set Up Now.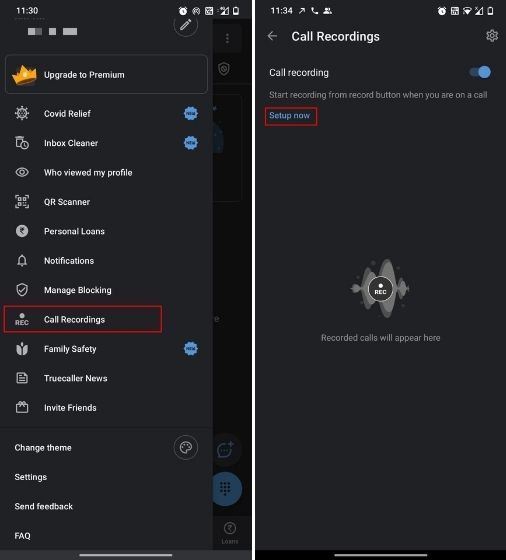 3. Then tap on "Continue"From the pop-up prompt and then" Accept "the terms and conditions. You may also be prompted to set Truecaller as your default dialer app, but you don't have to do that to use the feature. Call recording on Truecaller also works without changing the dialer.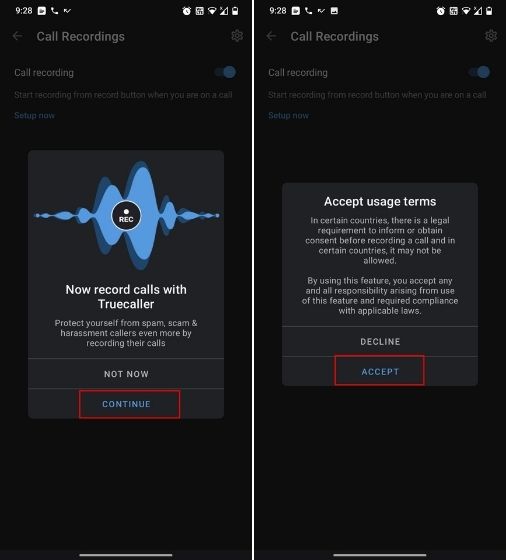 4. Now at the next prompt, tap on "Go to Settings" and activate "Use Truecaller call recording"Under the Accessibility option. On some devices it can be found under Downloaded Services.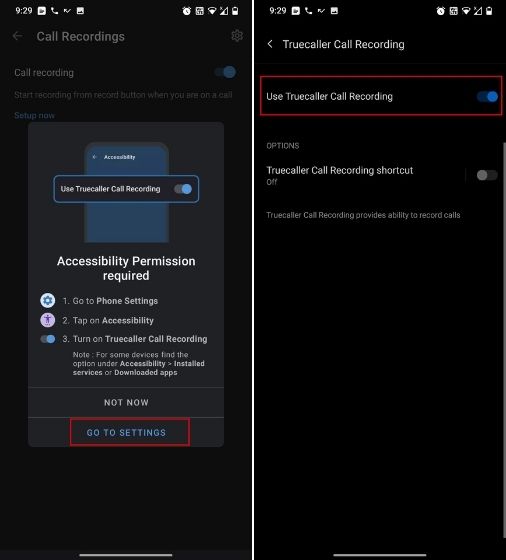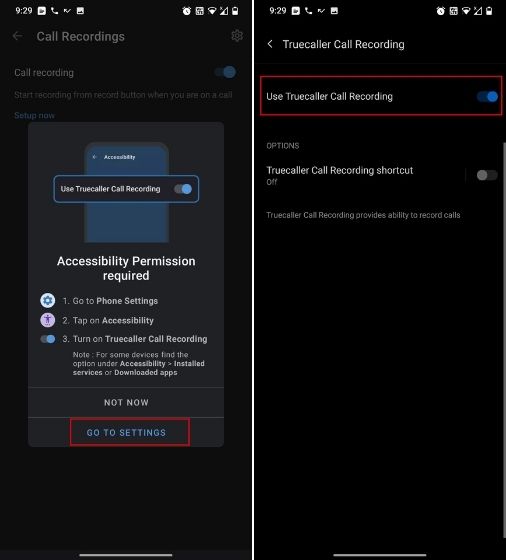 How to record calls with Truecaller on Android
5. Since you didn't set Truecaller as your default dialer, you need to set Truecaller as your default caller ID and spam app. That way, the Call Recording button will appear in the standard dialer app and you can easily record the call. To do this, open Truecaller -> Hamburger menu -> Settings -> Caller ID. Here tap on "Set up Truecaller as your caller ID app"And grant the necessary permissions. And that's it. You're done.
note: On some Android phones, you'll need to turn on "Allow Truecaller to appear on top". under the caller ID menu.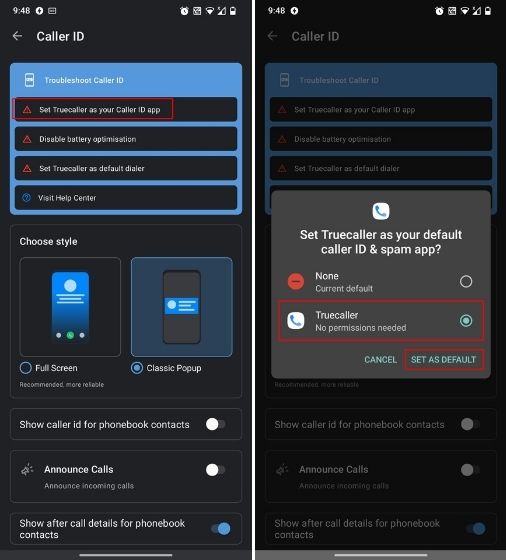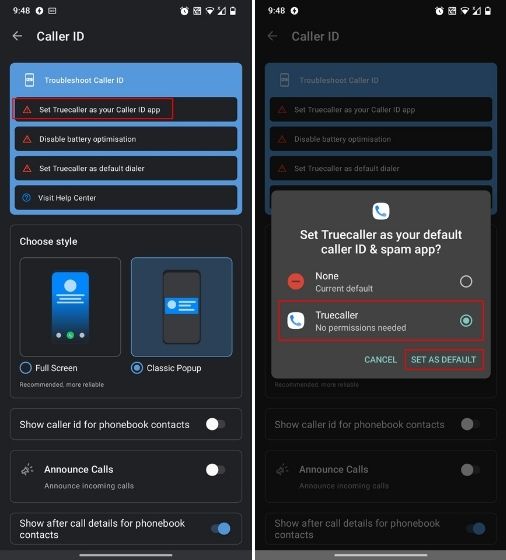 6. Finally, to test the functionality, I made a call from my OnePlus 7T with Android 11 and the Call Recording button was shown above the standard dialer. I just tapped the floating button and Truecaller began recording my call with ease. It recorded the call audio from both sides and the audio quality was surprisingly clear. I even called in speakerphone mode, and again it recorded the call with no echo or noise.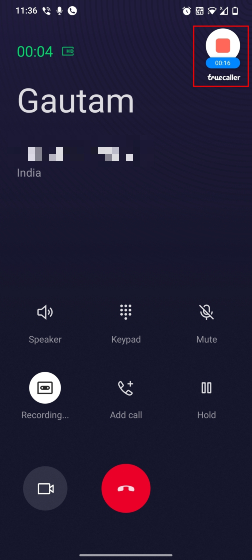 How to Access Truecaller Call Recordings on Android
7. To access the call recordings, open Truecaller -> Hamburger Menu -> Call Recordings. You can find all of your call recordings here.
You can even tap the 3 dot menu and share the audio clip with anyone. In case you're wondering, Truecaller doesn't support audio trimming and similar functions. When you finally get to the call recording files directly through a. want to access Android file manager app, open the internal storage and go to Music and then to the TCCallRecordings folder.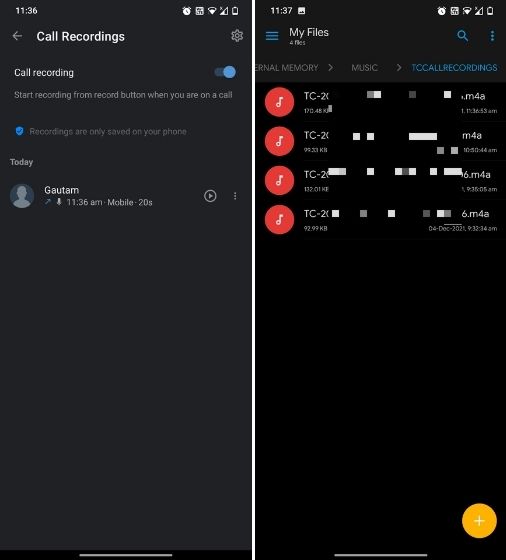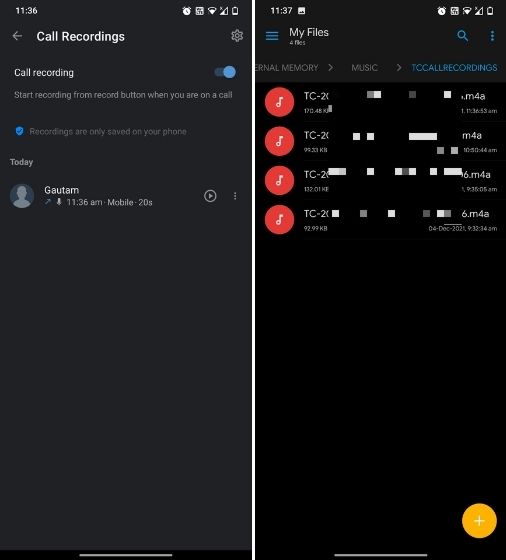 How to enable automatic call recording in Truecaller on Android
8. In case you want Truecaller to automatically record all incoming or outgoing calls on Android, open Truecaller and go to the Hamburger Menu -> Call Recordings. At the top right, tap the "Settings" icon and activate the "Car record"Toggle. That's all.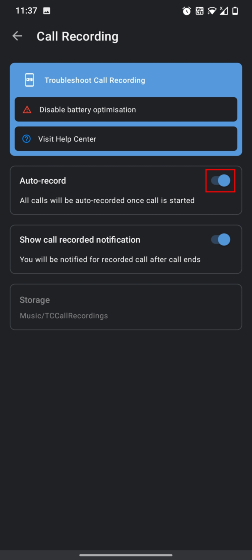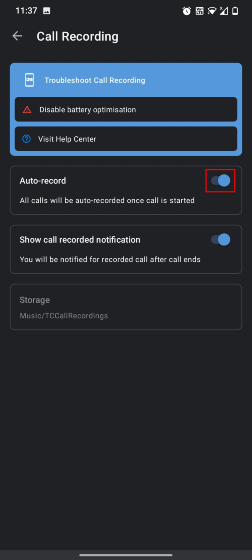 First impressions: call recording on Truecaller for Android
There are many call recording apps on the Play Store that promise full-fledged call recording functionality, but rarely do they work. In my experience, Truecaller's call recording feature worked fine and I tested it on a wide variety of Android devices. My OnePlus 7T with Android 11 already has native support for call recording, but Truecaller's call recording worked fine too, and the voice was clear. I also tested the function on Mi A1 with Android 8 and it worked without any problems.
However, when I tried it on Redmi Note 9 with Android 10, did not work. For some reason only one side of the conversation was recorded even though Redmi Note 9 has native support for call recording. Likewise, call recording with Truecaller did not work on Asus Zenfone Max Pro M1 with Android 9. Finally, call recording function is not currently working on all Android devices, so you need to test the function and see if it works on your device or not. Also note that it doesn't work at all on WhatsApp calls.
Get the Truecaller call recording on your Android phone
So that was all about recording calls on Android with Truecaller. While it's pretty neat and uses the Accessibility permission to tap the conversation, it doesn't work on a number of Android devices. Truecaller may need to find other workarounds depending on your Android version and skin. At least that's all of us. Also, if you want to record WhatsApp calls on Android and iPhone, you can follow our linked guide. And if you have any questions, let us know in the comments section below.